Partners
ZeeBoer maintains contacts with various partners in the building sector.
VerteX / Bimforce
Bimforce develops software solutions that support and improve BIM processes, such as our BIM content generator VerteX, and our project data management platform Grids. Bimforce also develops custom solutions in the areas of IFC, Revit, Linked data and semantic databases.
VerteX and Utopis® Platform fit seamlessly together, so that your system information can not only be shown in specifications, but also in BIM. Directly in the software or from your website. You do not have to model yourself with VerteX and Utopis® Platform. Your product data is linked to, for example, Revit and ArchiCAD. This saves costs, but more importantly: you can independently ensure that the information remains up-to-date.
Kubus
Kubus architectural solutions has been market leader for years in the field of STABU specification-writing software that ZeeBoer also uses. They are at the forefront of further development of automated assembly of building specifications. ZeeBoer and Kubus have a similar vision on the construction process and the possibilities of optimizing processes through the use of ICT tools. For more than 15 years there has been intensive strategic contact aimed at further integration of the mutual software packages.
Systhema
With S-Bestek, the first online specification writing software was introduced. Systhema was the first to respond to STABU Bouwbreed and is now working further on its software. Due to the smart subscription structure (payment per tender) the use of S-specification is growing steadily. Systhema is an interesting partner for ZeeBoer, because they want to continue to develop just like us.
IBIS
IBIS publishes RAW-related software and is market leader in the field of specification documents for the GWW. In the development of RAW cutlery services, we use the IBIS specification software. The periodic contacts between ZeeBoer and IBIS have in the past 25 years led to an optimal alignment between specification-writing software and the online specification services in the Dutch RAW format. The open communication between the companies guarantees for the future a further integration between the mutual software packages.
Stichting CROW
CROW is the national knowledge platform for infrastructure, traffic, transport and public space. This not-for-profit organization develops, distributes and manages practically applicable knowledge for policy preparation, planning, design, construction, management and maintenance. The CROW foundation manages the RAW system and keeps it up to date. All specifications that result from the RAW best practices of ZeeBoer have been drawn up in accordance with the RAW system developed by CROW. The cutlery services are checked by CROW and provided with the RAW hallmark upon approval.
BIT
BIT is a business internet service provider that specializes in advanced custom solutions for electronic communication. BIT, in collaboration with their partners, provides solutions in the field of high-speed Internet connections, the linking of business locations, teleworking and so on. Thanks to BIT, our websites and the websites we host for our clients are CO2 neutral hosted.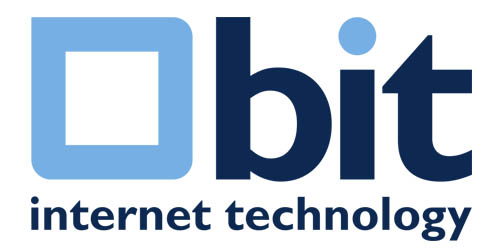 CSN Groep
The CSN Group is our knowledge partner and supplier when it comes to keeping one's controllably available in our IT environment. CSN Group has been active on the Dutch IT market since 1991. During that time more than 1,500 customers chose to work with us. With smart IT services, experienced IT consultants and robust technology, we unburden beautiful companies, valuable organizations and special entrepreneurs.
Bond van Nederlandse Bestekdeskundigen
ZeeBoer has been a member of the Dutch Association for Specification Writers (BNB) since its foundation in 2001. The BNB is an association, for both individuals and companies, who practice the specification in everyday building practice. Through membership, ZeeBoer endeavors to maintain a structural contact with the specification-writer market so that the wishes of the specification writer can be maximally taken into account in the development of new products. ZeeBoer considers the BNB to be the independent interest group for tenderers in the Netherlands.
Stichting Ketenstandaard
Ketenstandaard (Dutch for chain standard) manages the Sales standard for transaction data, the ETIM classification for a generic product choices and the STABU specification system. ZeeBoer has its roots at STABU. Our predecessor Reindert de Boer came up with the manufacturer product specification (FPS) in the early 1980s. We still have a lot of contact with Ketenstandaard. Incidentally, we are also a bit of competitors, because Ketenstandaard not only monitors standards, but also exploits them commercially.
Stichting KOMO
KOMO is the specialist in objectively determined quality of products, realization processes, services and people in residential, infrastructure, water and utility construction. Does the KOMO quality mark appear somewhere? Then all market and government requirements are met. The customer buys the quality that has been promised: demonstrably the best.
The KOMO® Foundation is still of great influence on quality assurance. CPR has not dismissed this. The KOMO specification service offers specification writers the right specifications for certified products. KOMO uses the neutral Open Specification Format (OSF). Many STABU specifications are written in the Cube Spexx program. Users can consult the KOMO catalog directly in that program.
Vereniging FBS
The building world is constantly changing. Digital data exchange takes a big flight in all phases of the construction process and beyond. The number of platforms and organizations involved in digital data exchange in the construction industry is growing steadily. How do you best deal with this as a supplier now? And how do we ensure together that the interests of the manufacturers come to life everywhere and always? That is what FBS wants to do. ZeeBoer is a co-founder and closely involved member of FBS.
ArchitectenPunt
ArchitectenPunt is a construction-wide information platform for the prescribing and designing sector as well as for construction suppliers and manufacturers. ZeeBoer supports this initiative with knowledge and information. Visit the ZeeBoer-profile on ArchitectenPunt.